DERFLEX has a very strict quality control system on its digital printing materials.
Some of our testing method of our products:
1. Weight and thickness testing on flexible materials:
Every production of PVC tarpaulin, we would test 1 roll out from 3 rolls, the weight and thickness.
2. Tearing and breaking strength testing
For PVC tarpaulin rolls, the fabric strength would be very important index during the installation
3. Aging testing
The PVC tarps material, mostly requires long term outdoor durance.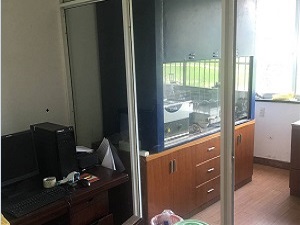 4. Color testing
For PVC tarpaulin, continuous color is very important fact.
For digital printing materials, different area all over the world, the different white is more popular, milky white, yellowish, blueish, etc…
5. Third party testing
We accept third party testing on special characters of our material, (for example, SGS certificate)
B1 Flame retardant on PVC coated tarpaulin;
Color fastness of heavy duty PVC tarpaulin
Tearing and breaking strength of Oxford fabric.
……
DERFLEX has more strict rules during the production.
1. Singeing edge: The Alcohol lamp on both side of the production line, makes our banner with no trimmings
2. Cut the rolls into different sizes. After cutting, we would burn the edge with torch. In this way, there would be no trimmings on both side
1. Roll length measuring, packaging checking, ....
If you have more interest in our quality control, you are welcomed to visit our factory.